May 18, 2013
To historical heights!
A team of seven students aged 15-17 years of Lawrence School Sanawar, scaled Mount Everest and set a record of being the youngest team to conquer the world's tallest peak.
The successful expedition also made the school the world's only boarding school to have achieved the feat.
Raghav Joneja, aged 15 years and 7 months, became the youngest Indian to scale the peak.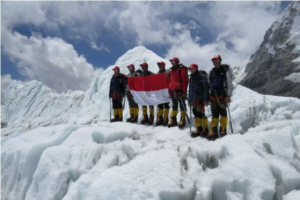 20 second mobile chargers….wow!
Intel hd its annual Science & Engineering Fair – the world's premier international competition for high school reasearch students. This year's fair was special, with some mind blowing inventions presented by teens, between 15 and 18 years of age.
The runner up, an Indian American Eesha Khare, aged 18, designed a super capacitor that fits into cell phone batteries and allows them to be charged fully withing 20-30 seconds – a super useful tool for today's instant generation. Eesha won $50,000.
Self- driving cars
The winner of the first prize, the Gordon E. Moore prize (named after Intel's founder), was 18-year old Romanian Ionut Budisteanu, who used artificial intelligence to design a model for a low cost self-driving car. He has used regular cameras, artificial intelligence and miniature sensors to remove the need for the expensive 3D sensors (currently used) – a stroke of genius. Ionut won $75,000.